Séverine started with Grégory Coutanceau in La Rochelle where she stayed for 9 years. There she met Damien Sanchez, who had just dropped off his luggage at Christopher Coutanceau's, after having studied at the Cabro D'Or with Michel Hulin and at the Beaulieu-sur-Mer reserve alongside Olivier Brulard. After 4 years of service at Coutanceau's restaurant, they decide to return to the Gard, the department where Damien was born and raised, to work together in Castelas. He was Jérome Nutile's second there while Séverine perfected her table service in the same place.
In love with his city, he returned to Nîmes in 2014 to become the kitchen chef and co-owner of SKAB. He won his first star in 2017. As for Séverine, she joined Michel Hermet's team at the Cheval Blanc in Nîmes, a few meters away from his alter-ego.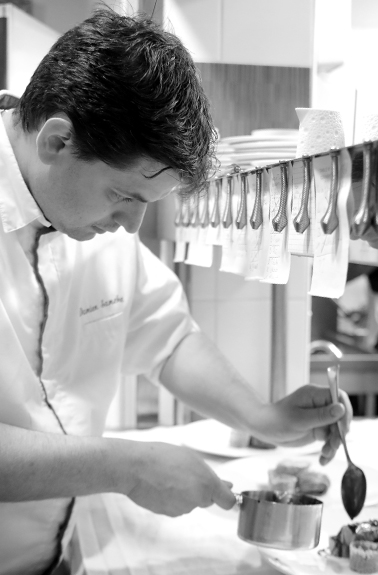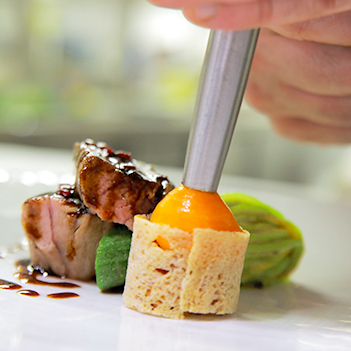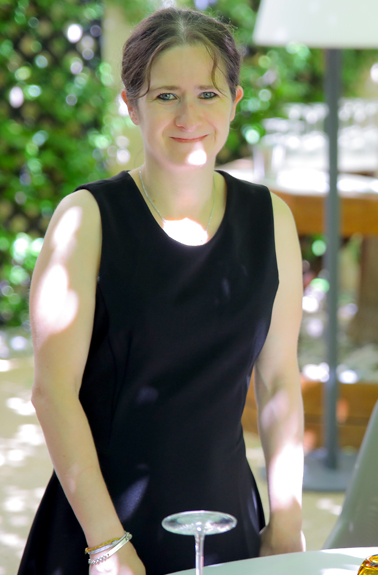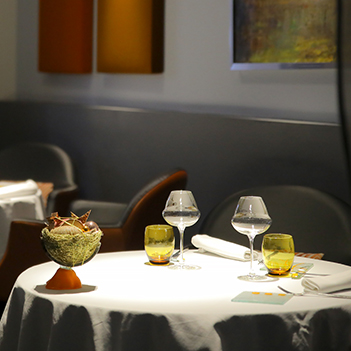 In the begining of 2020, when Damien becomes the sole owner of the SKAB restaurant, Séverine finds him again to live off their passion together and continue to delight the food lovers..
In the kitchen, the chef pursues his quest for a highly qualitative cuisine, made of local and seasonal products, to the delight of gourmets who are nowadays very careful about the origins of the products and their quality; and the region is full of them! The Chef wishes to promote his hometown through his cuisine rich in tastes and flavors. For the service, it is above all a human link, a bridge between the expectations of customers and the transmission of a cuisine that highlights a Terroir.
At SKAB, everything is designed to have a peaceful time thanks to an efficient and discreet team led by Séverine, while enjoying Damien's creative cuisine.

The
Skab
Restaurant,
in
pictures
Close to the Arena of Nîmes and the Musée de la Romanité, discover a place away from the hustle and bustle of the city, ideal for a gastronomic moment!